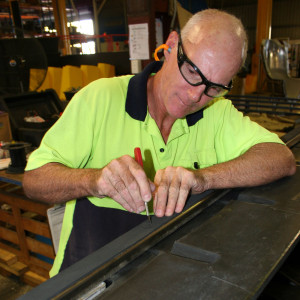 Buy Local For Australian Made Quality
When you choose Australian made products and buy local you cast a vote for local jobs, personal service and accountable manufacturing. The Container Connection demands design excellence in both concept and delivery which is why we manufacture onshore where we can stringently oversee the materials and factory conditions. This means we can access and inspect the product to make sure each item is up to our high standards. You will value our efficiency and professional sales and support for far longer than the hassle of cheap overseas imports shipped with longer lead times and convoluted issues management. Talk to the experts in Australian conditions who care about your business and the people who service you, talk to The Container Connection.
Being Selfish Has Benefits When You Buy Local
Doing the right thing needs a sound business case or it's just not economically viable. The Container Connection is invested in long term return which is why we manufacture in Australia. The benefits are easy to see for you and your community:
Our Australian factory means we can access and inspect the product to ensure a high standard and halt production if issues are present or requirements change.
Local manufacture means shorter lead times and better delivery projections (as well as less carbon miles!).
Our onshore professional sales and support can manage high and low volume orders and make additional parts easy to access.
We are Australian owned and operated to keep profits onshore and ensure our working conditions are ethical and in line with Australian standards.
Our Australian Design Is International Taste With A Local Appetite
Don't be mistaken that our attitudes are overly parochial; when it comes to design excellence we scour the globe for leading thinkers and cutting edge concepts. This needs to be synthesised on home soil to ensure the products stand up to harsh Australian conditions. The functionality of items will vary across cultures which is why we make sure our furniture, litter bins and planter solutions are adapted to the Australian market and culture. Our 10 year warranty on most products comes from the confidence that you won't need to use it.
Think Global, Act Local And Buy Australian